---
AUTHOR: B. K. S. Iyengar
PUBLISHED: 1995
COVER: paperback
PAGES: 544
BOOK PRICE: $13.66
TAGS: yoga, meditation, asana, pranayama
---
The subtitle to the book, "The Bible of Modern Yoga – Its Philosophy and Practice" greatly describes the purpose of this piece. Written by amazing Yoga teacher B. K. S. Iyengar this book is a real Bible for anybody interested in this great form of exercise and meditation in one.
If you want to own just one yoga book in your library it needs to be this one!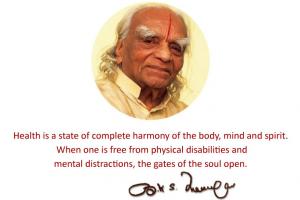 The 34-page Introduction called "What is Yoga?" is a fascinating and thorough description of yogic philosophy and concise overview of the nature, aim and extent of yoga as seen and understood from the ancient texts (Pantajali's Yoga Sutras, the Bhagavad Gita and Swatmarama's Hatha Yoga Pradipika).
Iyengar's textbook is full of content, a detailed, precise and step-by-step "how to" instructions of asana and pranayama. There are over 600 extraordinary photos of this great yogi himself demonstrating the poses with amazing flexibility and precision. You can also find here sequences of specific intentions, helpful hints and therapeutic effects of asanas.
This is the book you want if you are serious about beginning your yoga practice and understand it more. This is also a text of reference for lots of professional teachers which is used throughout the world.
Highly recommended!!!
Please leave me a comment or your review, thanks for reading 🙂
---