---
"Think and grow rich" by Napoleon Hill
This book is the most known inspirational classic. The description I found for it in the net says "Think and Grow Rich has been called the "Granddaddy of All Motivational Literature." It was the first book to boldly ask, "What makes a winner?" ".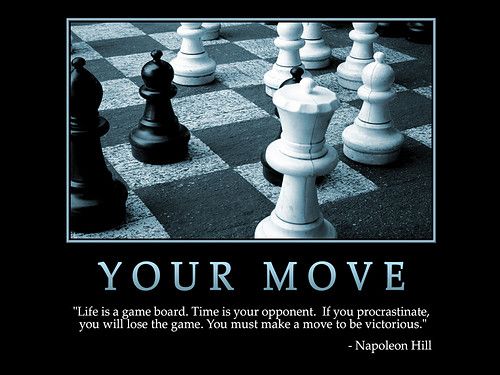 It was first published in 1937 and sold in over 15 million copies since. This book influenced many early and modern times self-development teachers. It is like a "bible" for some of the best inspirational coaches eg. Earl Nightingale, Bob Proctor.
Speaking about "riches" Napoleon Hill means not only money but broader sense of it- material, spiritual and emotional. Hill stresses on the fact that your mindset, your goals and attitude are the main factors to your success. The book basically teaches you how to enrich yourself from the inside and build strong, valuable personality so the money and financial independence almost comes as a side effect.
This book is full of life lessons and big ideas giving you a lot of food for thoughts. It uses many examples for you to understand the teaching. Napoleon Hill tells you stories of Andrew Carnegie, Thomas Edison, Henry Ford, and other millionaires of his generation to illustrate the principles he teaches.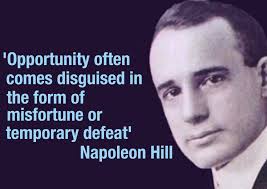 It is a great book, I highly recommend it. I discovered it just recently but it would make my top 3 best personal development books. "Think and Grow Rich" is one of these books which you need to read more than once.  As Bob Proctor said once "When you read the good book for the second time you don't see something there that you didn't see before ,you see something in yourself that wasn't there before".
Few quotes:
"When you begin to think and grow rich, you will observe that riches begin with a state of mind, with definiteness of purpose, with little or no hard work. You, and every other person, ought to be interested in knowing how to acquire that state of mind which will attract riches… Observe very closely, as soon as you master the principles of this philosophy, and begin to follow the instructions for applying those principles, your financial status will begin to improve, and everything you touch will begin to transmute itself into an asset for your benefit. Impossible? Not at all!"

"Every man is what he is because of the dominating thoughts which he permits to occupy his mind."
"First: I know that I have the ability to achieve the object of my definite purpose in life; therefore, I demand of myself persistent, continuous action toward its attainment, and I here and now promise to render such action. Second: I realize the dominating thoughts of my mind will eventually reproduce themselves in outward, physical action, and gradually transform themselves into physical reality; therefore, I will concentrate my thoughts for thirty minutes daily, upon the task of thinking of the person I intend to become, thereby creating in my mind a clear mental picture."
---
AUTHOR: Napoleon Hill
PUBLISHED: 2005
COVER: paperback
PAGES: 320
BOOK PRICE: $5.65
KINDLE: $0.76
AUDIBLE: $4.95
TAGS: law of attraction, success, personal transformation, personal development, business and money
---