---
So you decided to give it a go, find your better self and improve your life. That's all good but many of you will ask- how to? What are the steps? How to achieve personal growth? Lets look at self improvement tips- personal development HOW TO. In this post I would like to discuss some things you will need to consider. Let's think about personal growth strategy.
I was thinking about it another day and decided I'm going to write down what I think are the most important steps in building a better you.
My top 7 tips of effective personal development plan
Set your goals
I talked about goals in my previous post. They are extremely important!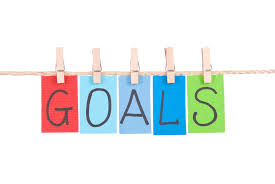 Goal gives you a direction, an aim, the way you want to follow. This is the first and really important step. Without knowing what you want you cannot get there!!!
Think about what you really want and make it your goal. Write down your goals on a piece of paper, carry it with you (e.g.in your wallet or phone case). Re-read them often to have something to work towards every day, something that motivates you.
Commit and take action
A goal without an action is only a wishful thinking, nothing else! Commit to your goals and take necessary action to achieve them! Every step, even a very small one, is a step toward your goal, brings you closer to your prize.
A success is anyone who is pursuing deliberately a predetermined goal, because that's what he or she decided to do … deliberately.

Earl Nightingale from "The Strangest Secret"
Prioritize and get organized
Don't waste your time! If you don't make your goal your priority than you will straggle to achieve it. So often we waste time on finding excuses why we cannot do something instead of actually doing it. Assess your excuses! Be honest with yourself and prioritize your actions! Get organized and make a plan of action. Do a clean up of your ideas- choose the ones you want to pursue. Make sure you don't have too much on your plate, otherwise it becomes overwhelming and it's a better chance you will give up.
Control your thoughts
Remember that we become what we think about. Check my previous post. Our thoughts become our reality. We attract what we think about all the time. If you focus on your limitations, luck of money or job you don't like, you will not go too far with your success. Choose consciously your thoughts! Make them positive. Do not put too much energy to negative, limiting thought. By giving energy to your positive dominant thoughts you partly choosing your destiny. Remember that only you can control what you think and what feelings you associate with it.
If you don't like something- change it. If you cannot change it- change the way you think about it, your feelings that go with it. Find some positive aspects of it and stress on them. You are in control of your thought!
Be grateful, give and receive
Be grateful for every good thing in your life! Be grateful for your loved ones, your health and the fact that you chose to improve yourself. Gratitude is a great feeling that brings lots of positive energy!
Acknowledging the good that you already have in your life is the foundation for all abundance.- Eckhart Tolle "A New Earth: Awakening to Your Life's Purpose"
Remember that giving and receiving is like yin/yang energy, needs to be in balance. There is no receiving without giving and vice versa. Before you expect to receive, give from yourself. It doesn't only mean giving money. Give your advice, your empathy, good wishes, your help and you will be surprised how much you will receive in return.
Do your research, read a lot
You don't need to reinvent the wheel- there is plenty of information out there. There were lots of people in your situation before and you can learn from them. Philosophers, life coaches, personal-growth teachers, self-improvement courses- lots to choose from.
The cheapest and probably the most enjoyable way is reading personal development books. There is so much information in them! I'm sure you will find the one (or more), which will trigger something in you, show you the way. Sometimes it's a matter of finding the author which way of writing gets to your soul. It could be that you know the info/message before but the person formulated it the way that really gets you, keeps you interested and motivated. There is something for everybody there, you just need to find it- so do your research. I just need to warn you- you will get addicted, but it is a good addiction:) Reading is addictive 🙂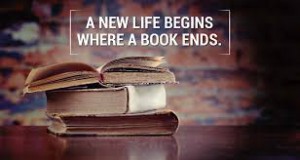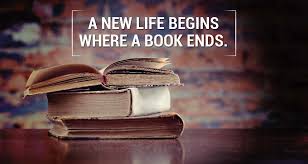 Actor Emma Watson is a latest celebrity who brings attention to personal development and reading. Just this month she announced she is taking a year from acting to focus on her personal development. She decided to read one book a week for a year. In her own words " I'm reading a lot this year, and I want to do a lot of listening. (…) I'm reading so much and exposing myself to so many new ideas. It almost feels like the chemistry and the structure of my brain is changing so rapidly sometimes. (…) My work that I do for the UN is all very clearly outlined, but my personal views and opinions are still being defined, really. So it'll be an interesting time."
Surround yourself with like-minded people
Try to associate only with positive, like-minded people. Spend most of your time with friends that make you feel loved, respected and motivated. Negative people can only drag you down.
Share your ideas with people of like-mind and get motivated by their encouragements and experiences.

Israelmore Avivor, "Shaping the dream"

 
That would be my summary of best tips on self-development.
There is only one more thing and it is very important.
Don't forget to enjoy your personal development journey!!!
It is not really the thing you get at the end that matters the most but what you learn on the way and who you become!!!
It is good to have an end to journey toward; but it is the journey that matters, in the end.

Ernest Hemingway

 
Please let me know how you liked my tips. Leave me a comment or describe your ideas of best tips for personal development. If you have any questions feel free to leave a comment below or send me an email to elektra@booksforthewise.com
Thanks for visiting my website!